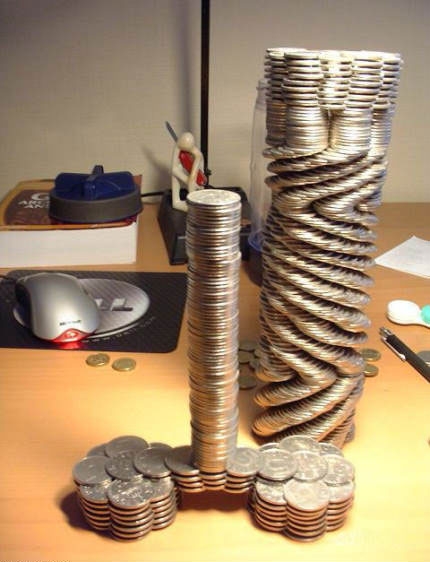 Ever seen anything like this? Some people have way too much time on their hands. They take their pennies, dimes, nickels, quarters, half-dollars, and dollar coins and build some magnificent structures. It's a feat of determination and persistence and it obviously pays off (no pun intended). It's eye candy and looks very cool.
You just better hope that nobody knocks this down!
There's more where this comes from. People use coins to build art in many different shapes and forms. More images to be shown soon.